Junaluska Sanitary District
Water Infrastructure Capital Improvement Project
DEQ Project No. WIF-1918
State Revolving Fund (SRF)
---
During the course of the WI Project, customers in the District may experience service interruptions. Projected interruptions will be posted on the JSD website. Additionally, customers may sign up for notifications through our alert system (text/email) on our homepage. Note: Not all service interruptions are foreseen. Information will be posted if and when it is available. Please continue to check our website for updates.
Project Scope:
Beginning in November 2019, JSD will be replacing aged and undersized water lines throughout our District to better serve our customers as well as installing new appropriate sized lines for system-wide performance improvements.
Replace:
Approximately 22,610 Linear Feet (LF) of existing 2-inch, 4-inch, 6-inch and 8-inch water line with 16,200 LF of 12-inch water line and 6,500 LF of 16-inch water line.
New Installation:
Approximately 3,200 LF of new 16-inch water line.
All of the replacement and new water line installation includes appurtenances, removal and replacement of pavement, roadways, driveways and curbs, sedimentation and erosion control devices.
The project areas within our District will include:
Along Highway 19 (Dellwood Road)- From the intersection of County Road/Dellwood towards the southeast. The existing water line is beneath the sidewalk adjacent to the lake.
Richland Creek Road from Highway 209 to Old Clyde Road
Old Clyde Road (from Richland Creek Road) to Jones Cove Road
Jones Cove Road (from Old Clyde Road) to Hospital Drive
Hospital Drive (from Jones Cove Road) to the East side of the District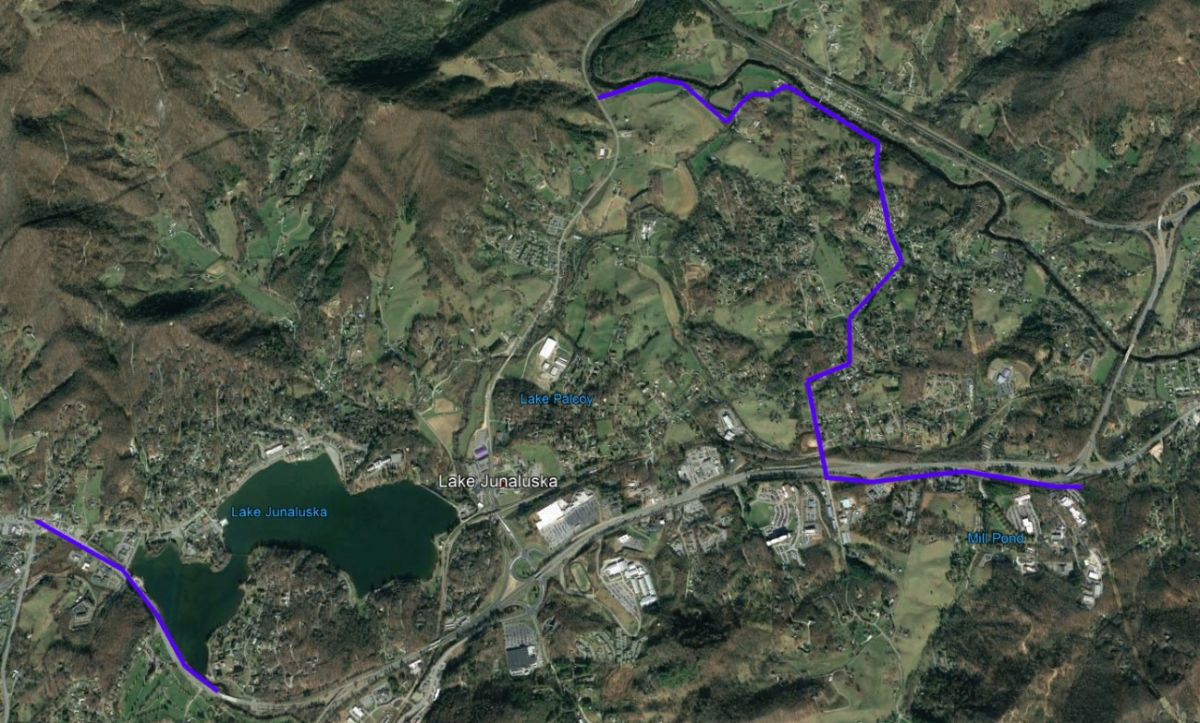 The project is funded through the State Revolving Fund (SRF).
Water rates to our customers are not affected.
The project went to bid 5/30/19 and was awarded to Ledford & Parker.
Mobilization and construction due to start the week of November 4, 2019. The contractor will start with two crews, one beginning on the line located at the head of Lake Junaluska and the second crew to start at Richland Creek Road.
The projected timeframe of the overall project is 1.5 years.